At Projects4Roofing, our mission has always been to enhance homes, making them more comfortable, energy-efficient, and visually stunning. We take pride in each project we undertake, especially when it involves working with warm families such as the one starring this testimonial.

Mr. Morgan and Ms. Ashcroft, residents of Chatteris, Cambridgeshire, had a vision for their conservatory. They wanted to replace the old, often too-warm-in-summer and too-cold-in-winter lean-to polycarbonate roof with something that could truly transform their space.

The answer was a Guardian Warm Roof, and the results speak for themselves. Their satisfaction is not just a testament to our work but a reflection of our commitment to professionalism and excellence.

In their own words: "Projects4Roofing replaced my old lean to polycarbonate conservatory roof with a Guardian Warm Roof in Chatteris, Cambridgeshire. We are very pleased with our new roof and would definitely recommend your company to others. Most professional."
Would you like to witness their conservatory's transformation? Continue reading!
Initial conservatory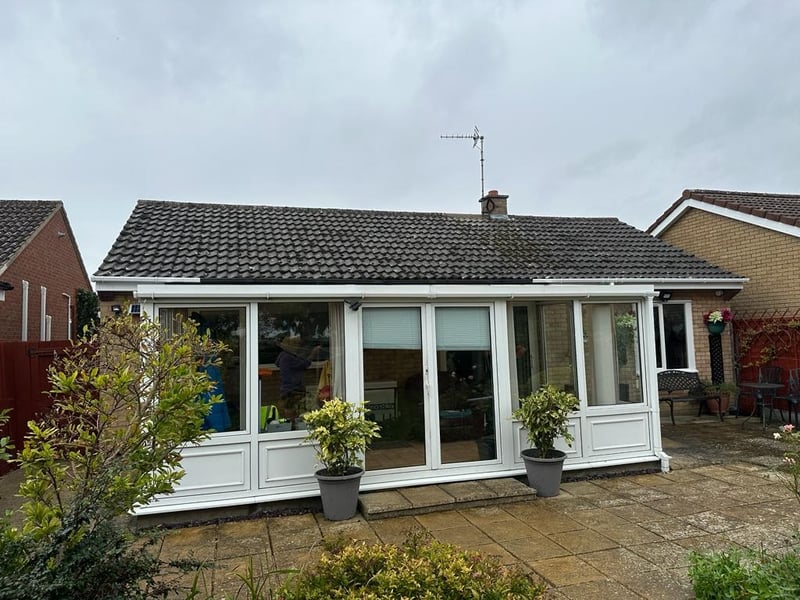 Transformed conservatory with lightweight solid tiles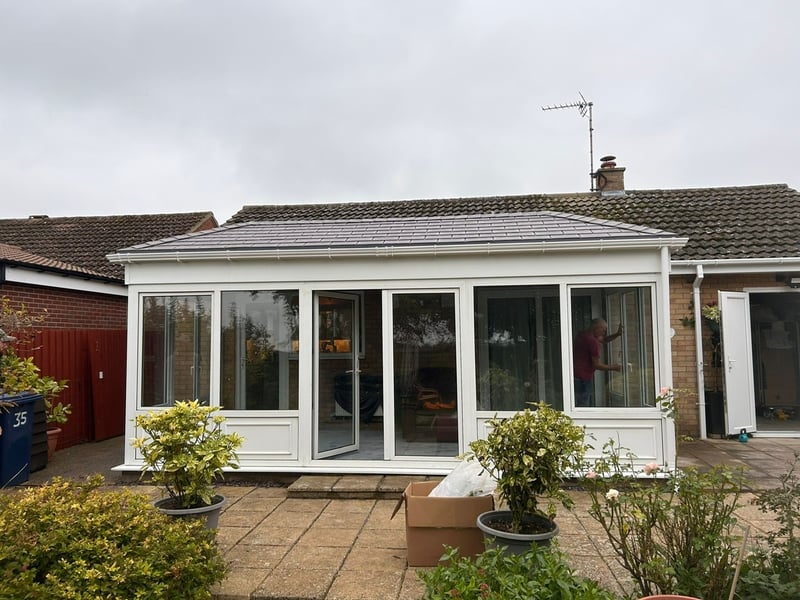 Mr. Morgan and Ms. Ashcroft can now enjoy the following activities thanks to their new solid roof conservatory:
A year-round conservatory that welcomes visitors and families.

A long-term, effective solution to the most common conservatory issues

Lower energy and heating costs

Less outside noise means less leaks, condensation, and mould.

A conservatory with an open floor plan is a possibility.
Renovating your conservatory and installing a Guardian Warm roof benefits not only your conservatory but your entire home.

If you want to enjoy your insulated space and spend quality time with your friends and family without worrying about the weather outside, replace your conservatory roof. A sturdy, insulated roof will ensure the quality of your conservatory for at least 30 years.

Contact us today, and we'll get started on transforming your conservatory right away!