"Projects4Roofing replaced my old lean to polycarbonate conservatory roof with a Hipped Lean to Guardian Warm Roof in Ware, Hertfordshire. I'm delighted with our new room. Its warmer, quieter and more comfortable than ever it was before, exactly as Gary described it would be. Huge respect to your colleagues and contractors, they were all great - polite, friendly, informative, tidy and professional, we couldn't have asked for a better service.
Thank you to both you and Chris for an excellent job and great service. We've appreciated your flexibility (especially in respect of the payments) and your ability to get things moving quickly. I've already taken the liberty of recommending you to a friend who has seen our transformation, and I hope they'll be in contact soon.
What a way to start the New Year! Here's wishing you and Chris a happy, healthy and prosperous 2021."
Mr & Mrs Gale - Ware, Hertfordshire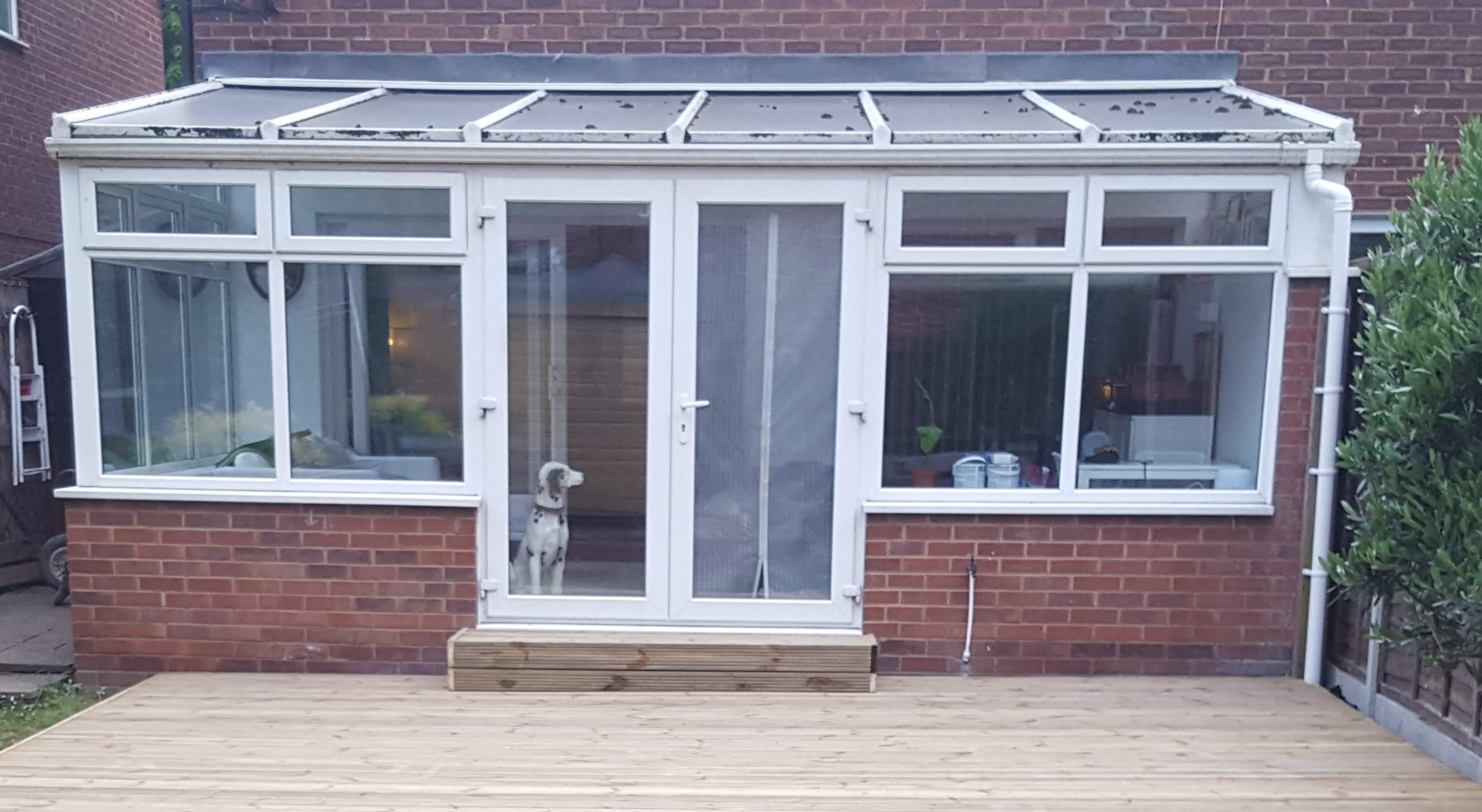 Before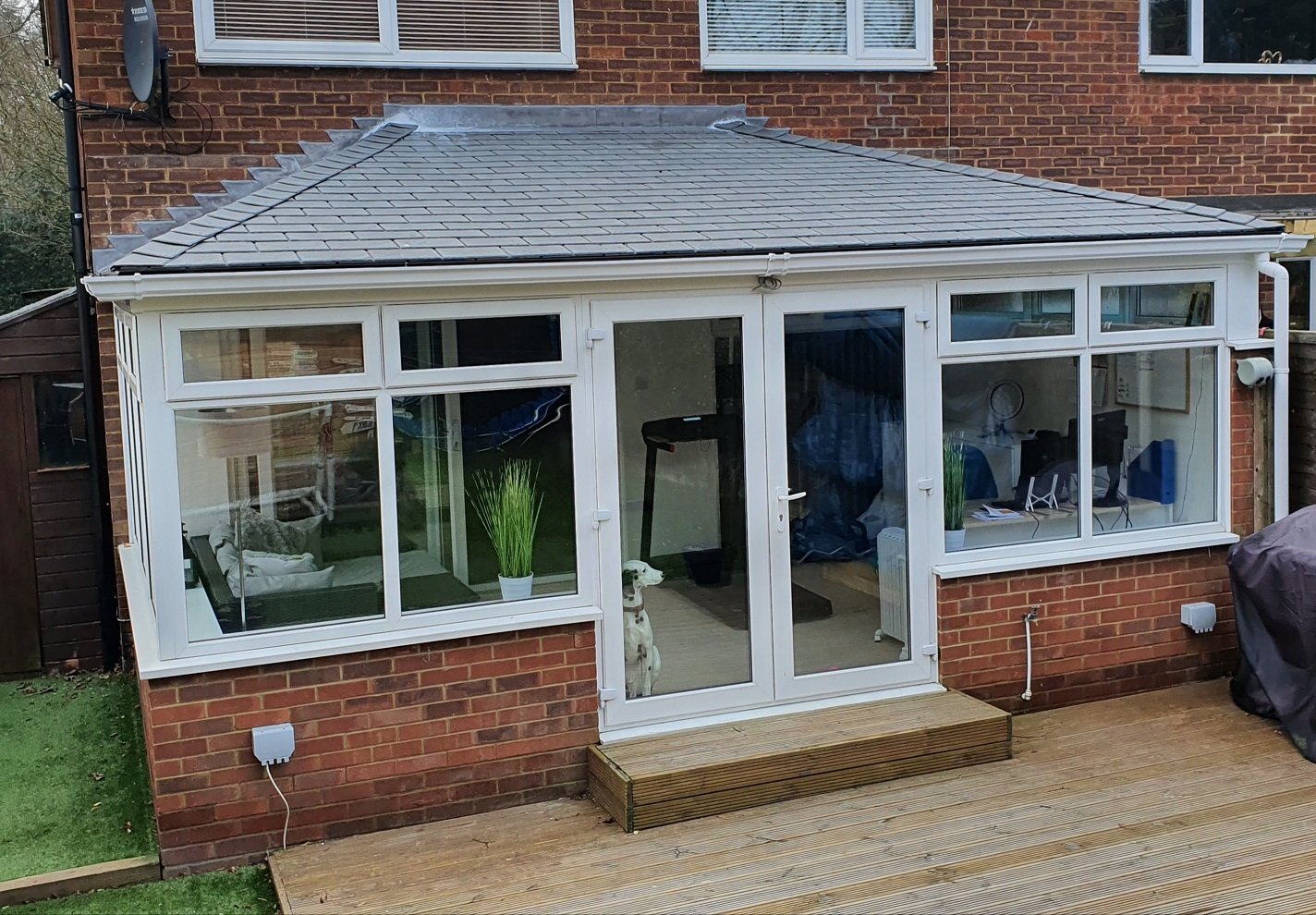 After